Health Notes & News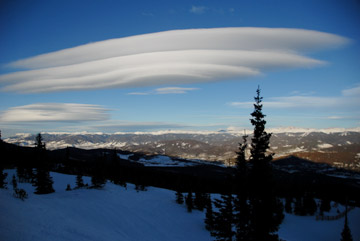 Winter 2013
Aligning our Bodies with Nature: Preparing for Winter
You can feel it already on many different levels; the days are getting shorter, you're craving warm soups and roasted vegetables, the idea of a roaring fire soothes something deep inside you. Winter is just around the corner.
As humans we too are seasonal beings. Plants go dormant. Animals hibernate. All around us nature is in the process of turning inward, slowing down, restoring. For us humans, this seasonal shift is primarily about supporting our immune system through food, supplements, movement, sleep and a minimum amount of stress.
When it comes to food, think colorful and nourishing - dark green, red, yellow, and orange – these fruits and vegetables are packed with antioxidants.
Root vegetables — beets, parsnips, sweet potatoes, carrots, and squash.
Cruciferous vegetables — broccoli, cauliflower and kale.
Bright citrus fruits — clementines, grapefruits, kiwis, apples grapes and berries of all sorts.
Other immune-boosting foods include onions, garlic - which may have antiviral and antibiotic properties - shitake mushrooms, turmeric, and old-fashioned chicken soup.
http://www.huffingtonpost.ca/2012/02/06/immune-system-foods_n_1257903.html
Keep your sugar and alcohol intake to a minimum. Easier said than done, especially during a holiday season of office parties and family gatherings that lasts for 3 months! But your immune system will thank you.
http://www.ombody-yoga.com/sugar-effects-on-immune-system
Consider taking a Vitamin D supplement, as a deficiency can lead to a weakened immune system. Our skin naturally produces Vitamin D from exposure to sunlight, which puts those of us who live so far from the equator at a disadvantage. During the northern winter months sunlight hours are fewer and the sun's ultraviolet light is not as strong. Doses are different for everyone depending upon age, weight, skin color and more. The best way to determine the right dosage for you is to have your blood levels tested.
http://www.drlisawatson.com/10-things-you-need-to-know-about-vitamin-d#sthash.v2TuF8x3.LSg36hPW.dpbs
Don't let cold and blustery weather keep you from moving, but in winter it is best to think less about joint pounding exercises. Instead, consider movement that is gentler on your joints - swim, walk, bike, dance, or do yoga. Work toward getting your heart rate up for 20 minutes, three times a week. Here too, there is a link with increasing immune function.
Last but not least, keep your immune system strong by allowing your body to truly shut down overnight. Sleep is just as important as eating well and exercise -- it is the time when our body detoxifies and regenerates. Yet good, deep sleep eludes many of us. Cultivate a practice of keeping your stress levels to a minimum. Stress from time to time is unavoidable, and in some instances it can actually be helpful. But unrelenting stress, like long stretches of insomnia, can weaken the immune system. Figure out what works best for you – meditation, restorative yoga, limiting screen time before bed, a glass of warm milk and honey, a good book.
http://healthysleep.med.harvard.edu/healthy/matters/consequences
Classes 2012
Stand up straight!
Orenstein Physical Therapy
October 25th, 2012 — 6 to 7:30pm
Join us for a workshop that will delve into improving your posture, and understanding the role it plays in your overall health and well-being. Posture refers to the body's alignment and positioning with respect to the ever-present force of gravity. Whether you are standing, sitting, or engaged in exercise, gravity exerts a force on your joints, ligaments and muscles. Good posture prevents any one area from being over stressed. While poor posture can cause problems from your neck to your feet.
Achieving good posture benefits the body, mind and spirit tremendously, and can have an impact far greater than you might imagine. Your muscular capability, bones and joints, internal organs, circulation, digestion, energy levels and emotions can all be greatly improved through proper alignment. This workshop will heighten your awareness, provide you with skills, and make a difference throughout your day!
Taught by physical therapists and yoga instructors Phil Orenstein and Catherine Justice.

Please call 612-333-1133 with questions, or to reserve a spot.
Space is limited.
Advance purchase $30.
At the door $35.
Thank You
I would like to extend a very special thanks to my talented brother-in-law for the beautiful photographs used throughout my website.
Mike's collection of wilderness images can be viewed and purchased on Shutterfly.
http://michaelweinerphotography.shutterfly.com/
"Phil Orenstein has resolved my physical problems, and perhaps more importantly – he has empowered me to improve my overall condition. He is an experienced physical therapist, and a thoughtful communicator and listener. I look forward to each visit with Phil because I know I will get excellent treatment and intelligent, creative advice."
- J Hinderaker, Minneapolis
"As a student in Phil's yoga class, I have received invaluable tools to sharpen my flexibility, strength, clarity and focus. Rejuvenation and energy are definitely the result of working with the team at Orenstein Physical Therapy."
- S. Johnson, Excelsior